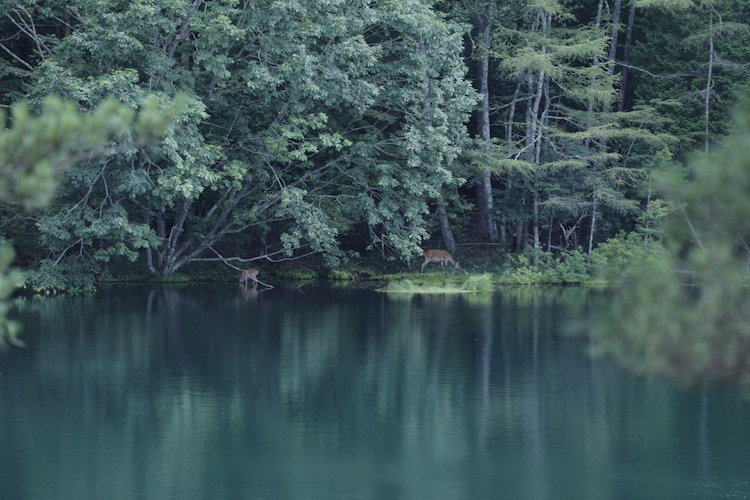 Look at this Beautiful glassy surface of the Mishakaike in Nagano!
This fantastic lake in Oku-Tateshina is also known as the setting for the famous Japanese painting "Green Echos" by Kaii Higashiyama.
The beautiful forest and surface of the lake must have stimulated the artist's inspiration.
NAIS PICTURES was able to capture the moment when a deer miraculously walked into the quiet landscape. It's a rare moment that you can't find even if you aim for it.
We hope this unique image will be used for your needs.